The ECMdx, IDMdx and UDMdx are ACS Motion Control's new line of advanced single or dual-axis products with 100-240Vac input or 400Vac input drives up to 15/30A per axis. This series of products are ideal for OEM machine builders who offer high-power machine configurations requiring a high level of accuracy and throughput. The products are complemented and supported by the SPiiPlus ADK Suite of configuration, programming, and performance optimization tools, designed to enhance the throughput and accuracy of motion systems in OEM production machines and reduce development time and effort.
*******************************************************************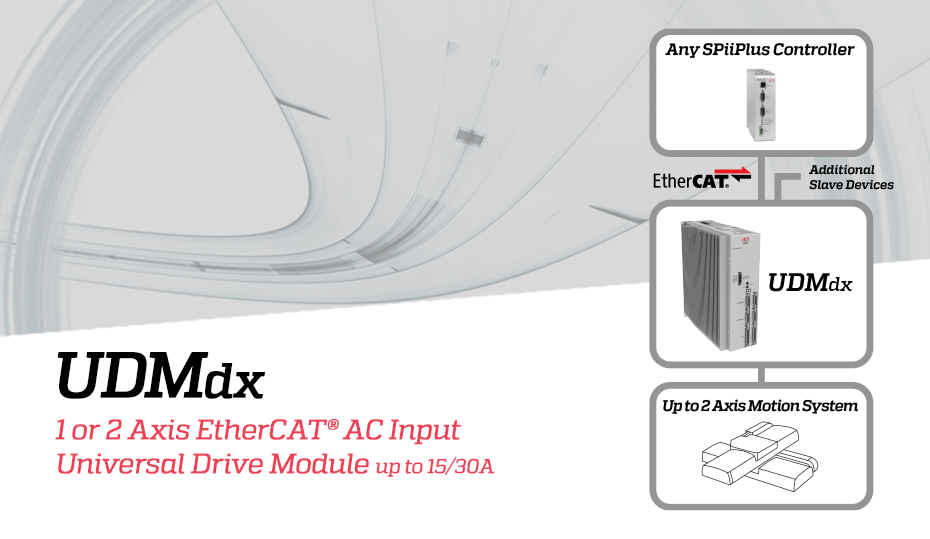 The latest Universal Drive Module and member of the SPiiPlus Platform EtherCAT-based motion control ecosystem is a single/dual-axis drive with up to 15/30A current output per axis at 100-240Vac or 400Vac bus. Operating under any SPiiPlus EtherCAT motion controller, the UDMdx features a powerful multi-processor architecture and includes universal motor and encoder technology. Advanced capabilities like ServoBoost, MIMO gantry control, high-speed position event generation and axis position capture enable high accuracy and throughput. The UDMdx is highly recommended for new machine designs.
*******************************************************************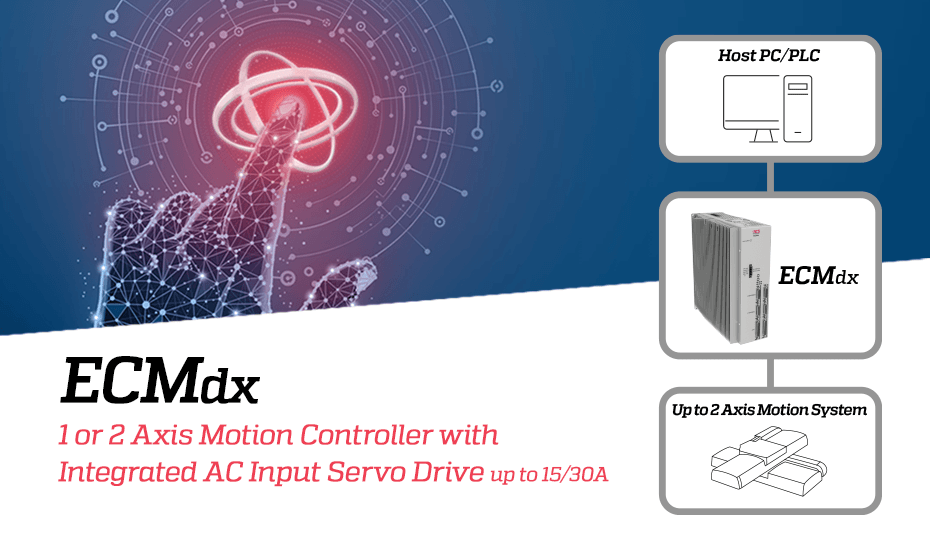 The ECMdx all-in-one motion controller with integrated ac input drives is designed to provide cost-effective, high-performance control of small- to medium-sized OEM machines with up to 2 medium- to high-precision motion axes. The ECMdx provides up to 15/30A output per axis at 100-240Vac or 400Vac bus. Its compact industrial package offers significant footprint advantages over competing for panel-mount controller and drive solutions in the same power range.
*******************************************************************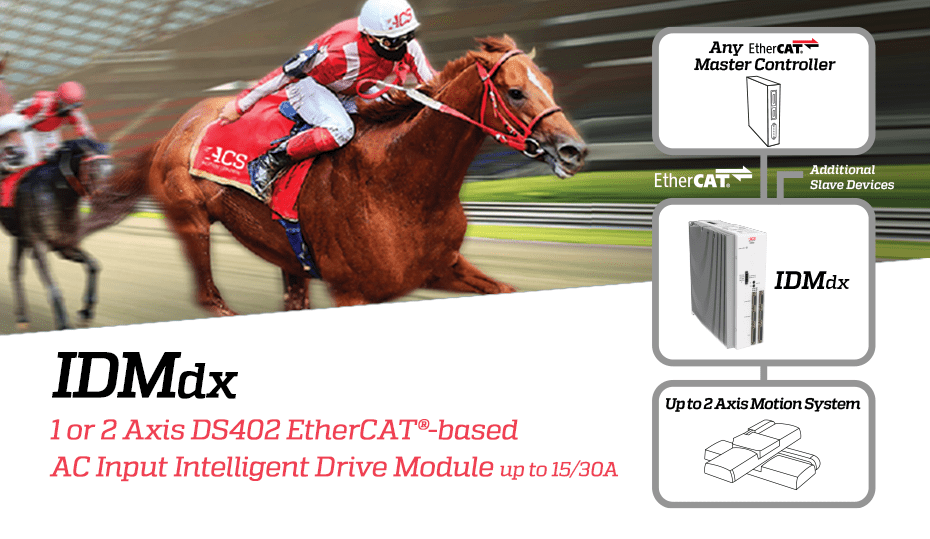 For machine builders using non-ACS EtherCAT control systems and high-precision motion stages, the IDMdx provides a 1 or 2-axis DS402 EtherCAT drive package up to 15/30A output per axis at 100-240Vac or 400Vac bus. It can achieve sub-micron accuracy and repeatability and nanometer-level resolution while providing powerful real-time programming functionality, dynamic error compensation features, sophisticated control algorithms, and performance optimization tools, the IDMdx offers a higher level of servo performance than practically all other EtherCAT drives in the market.
Contact your ACS sales representative today or visit these links for more information about these and other SPiiPlus Platform Drives, Economical Control Modules, and Intelligent Drive Modules products.